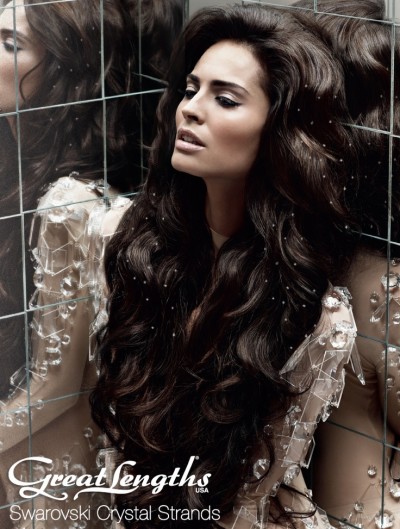 Swarovski Crystal Diamond Extensions
The perfect way to add subtle "crystals and diamonds" into your hair.
These strands are available in black, blonde and brown thread colors and blend right in to your hair, leaving you with shimmer and sparkle of diamonds!
100% Genuine Swarovski Crystals are used.
16 inch / 40 cm length 150 each
Please inquire for pricing.