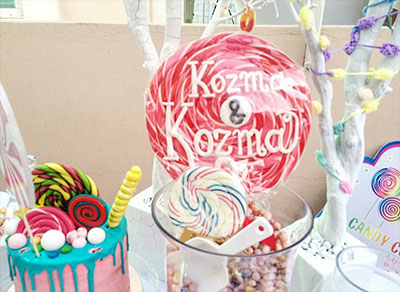 Dubai Launch Party
Kozma and Kozma celebrated their expansion into Dubai, with a CANDY COUTUTRE launch party. Candy models featured hair works of art featuring real candy, candy nail art, a candy buffet, candy decorations, candy themed music. Guests enjoyed ice cream, a candy buffet, goody bags, and free services.
---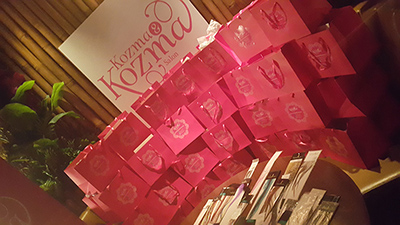 Mahiki and Our Salon went Tribal!
Mahiki Dubai hosted our salons "coming soon to dubai" party. We had a tribal fashion show with bikinis by Praias with Tribal hair and makeup by our Creative Team, Kozma & Kozma signature mocktails, 50 goody bags for our first 50 guests full of beauty goodies, live pampering with gold tattoos, hair feathers, metallic henna, tribal makeup, and more.
---

Our Qatar Salon Charity Event For Locks Of Love
We hosted a charity event at the Grand Hyatt Doha, where guests were able to donate their hair to our Qatar salon, and then we in turn shipped it off to Locks of Love, a nonprofit organization in the U.S.A. that makes wigs from donated hair for financially disadvantaged children who suffer from hair loss due to medical illness such as alopecia or cancer. Others suffered severe burns or injuries and have endured radiation treatment to the brain stem, or other dermatological conditions that have resulted in permanent hair loss. The wig helps to restore self esteem and confidence, enabling these children to face the world and their peers. This was an opportunity for the Doha community to come together for a good cause, and to make a child's wish come true.
We had a live auction to raise cash, we set up a hair salon in the Grand Hyatt lobby to cut hair for donations and give those guests makeovers, we raised money through live pamper stations such as manicures, and Grand Hyatt held 2 Friday brunches in our honor, to raise money towards our cause.
We are pleased to announce that our event was a huge success.
52 people donated their hair, 13 people got regular haircuts, and 42 people got nail polish.
For cash, we raised a grand total of QR 21,925!
---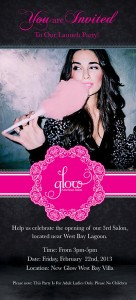 Our Qatar Salon Lagoon Launch Party!

This event was to launch our Qatar salon West Bay Lagoon Branch.
---
Our Qatar Salon Beach Tower Launch Party!

This event was to launch our Qatar salon Beach Tower location.
---
This event was to celebrate our Creative Team launch- the first Creative Hair Team in the region!