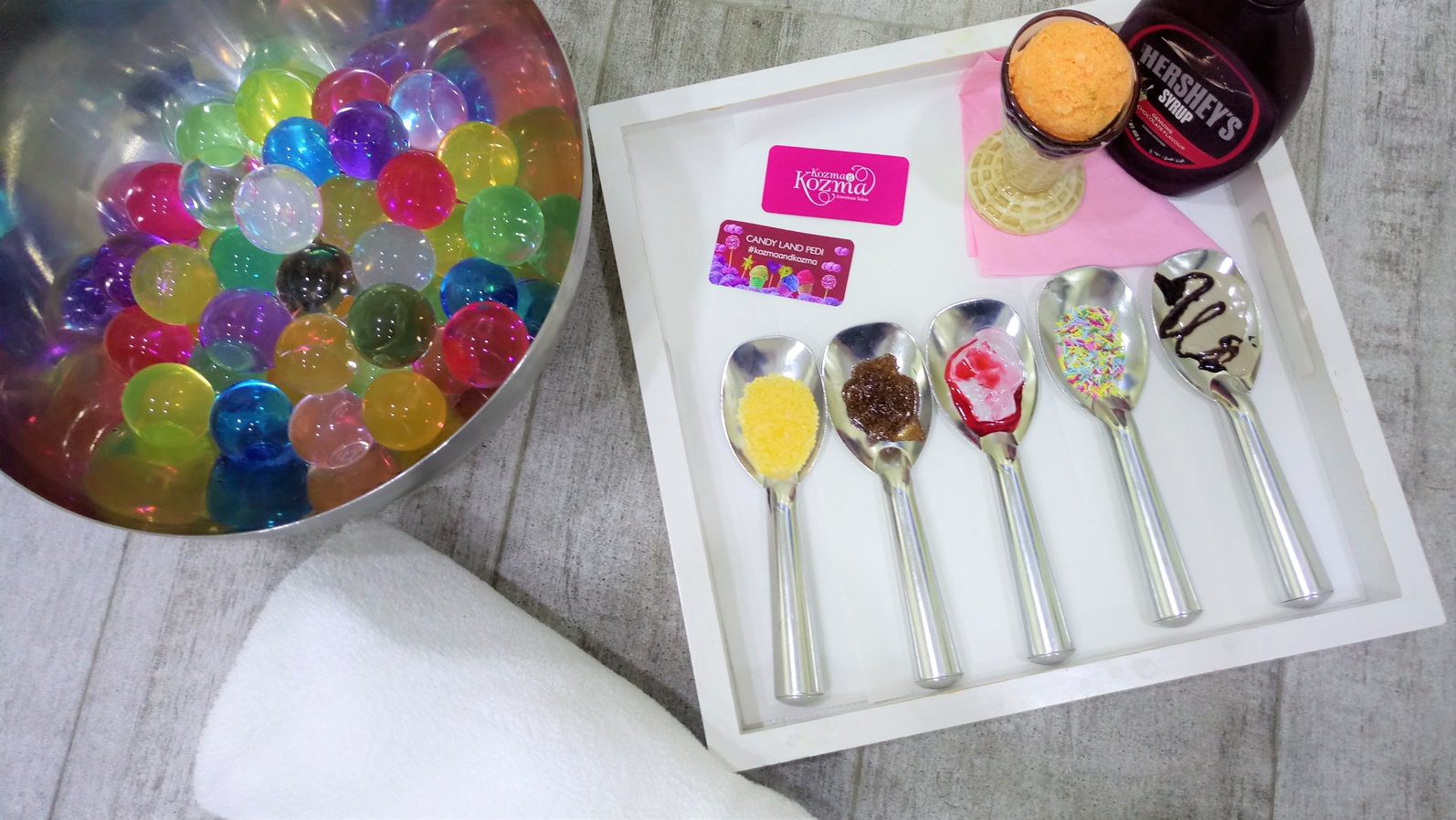 Give in to your cravings and indulge in this sweet pedi. Features decadent scents and textures, designed to make you feel like a kid waiting for the ice cream truck… and the best part? This splurge is a calorie free treat.
Dip your feet into a bowl of GIANT "candy gumballs". Squish them, pop them, go crazy. You've never experienced anything like this before! Afterwards,
we prepare for the banana split with a soak of banana scented salts and marshmallow dreams.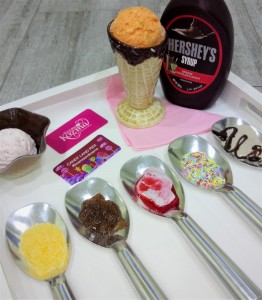 Next, we serve your foot bath a scoop of "ice cream", made of creamy moisturizers, and purifying minerals- take a whiff and relax. When the ice cream starts to melt, so will your stress.
Time for the best foot massage in Dubai – chocoholics delight in the rich chocolate scented foot scrub and massage lotion.
And now for the icing on the cake: A hydrating chocolate covered cherry foot mask, covered in rainbow sprinkles!You will be saying "pretty please, with a cherry on top!" for this delicious smile-inducing pedicure.
Below Pricing Including Vat
Candy Land Pedicure – AED 185