Welcome naturally Curly, Wavy and Super Curly Women!
Our salon is proud to offer a range of services that nurture curly hair.
We are the first and only curly hair salon in this region.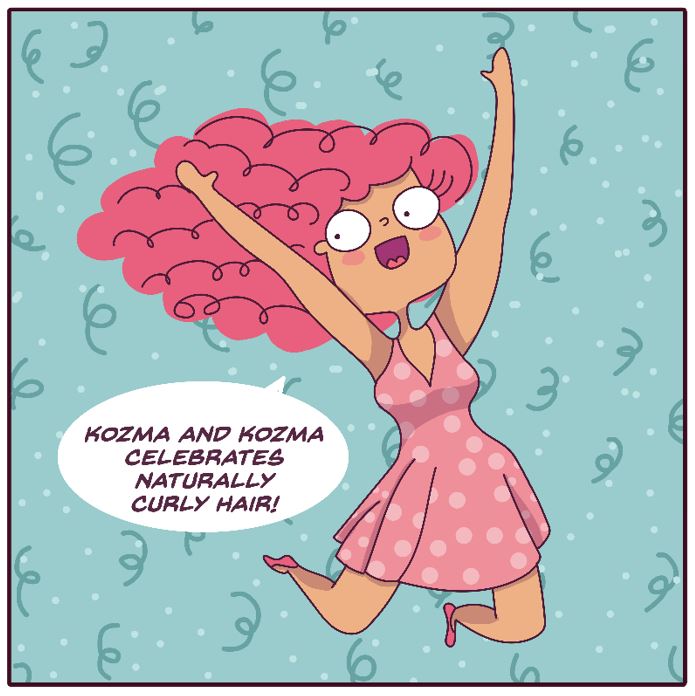 When you visit us for your curly, wavy or super curly hair, not only will we encourage you to embrace and celebrate your authentic hair texture- we will teach you the fundamentals of daily hair care and styling.
We use our own method, the KOZMA CURL METHOD. We have developed this method over many years of research, experimenting, and talking with the curly community. We have travelled the world and studied curly hair up close and personal. We have combined that knowledge and experience with our own techniques to create the Kozma Curl Method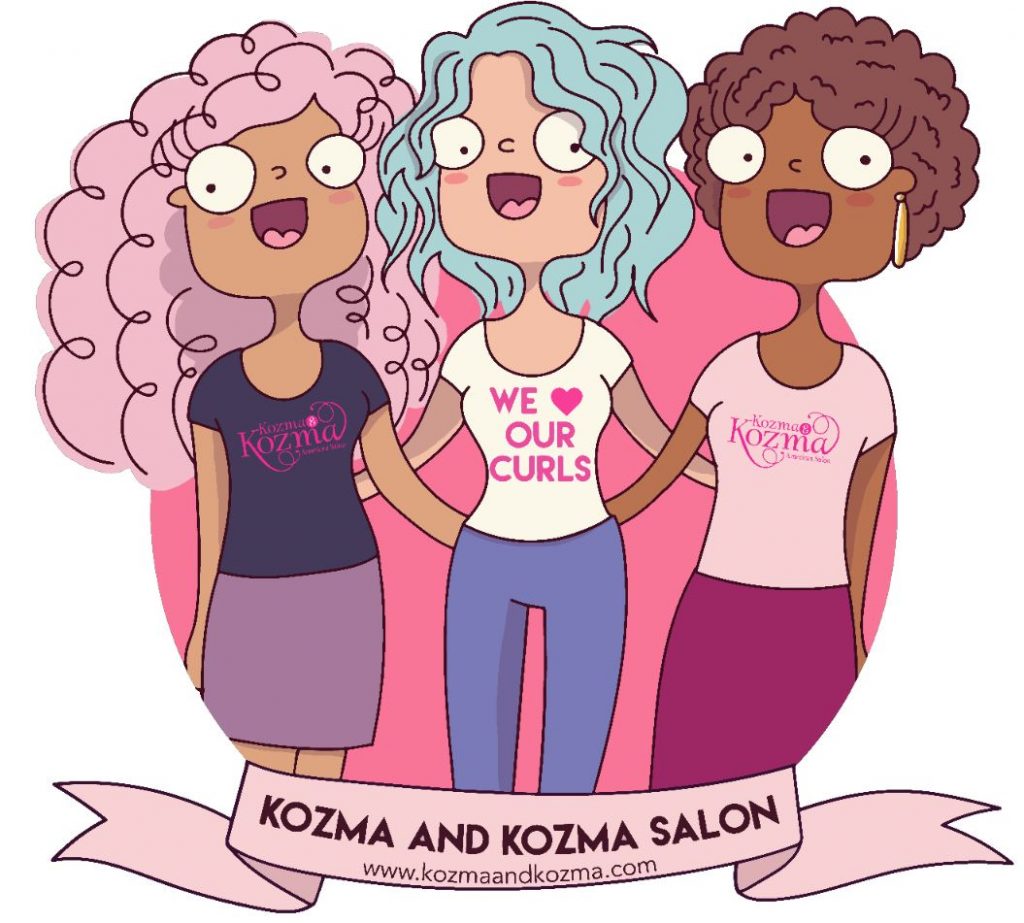 Curly hair demands to be treated differently than straight hair. Therefore, every stylist in our salon has undergone extensive curly training at our Kozma Curl Academy. We provide each stylist with the knowledge and skill set in able to expertly cut, color, style and care for your curly hair- the Kozma Curl Method way.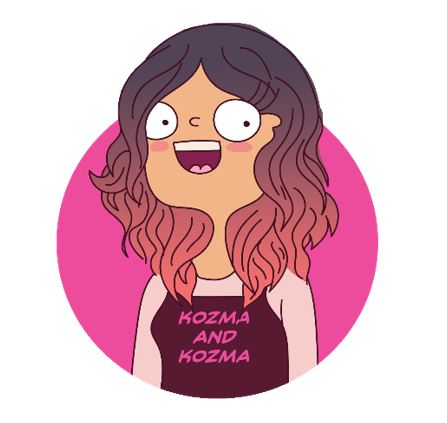 Infact, the stylists theory day is an 9 hour class, plus many days of hands on training. That's how much there is to know about curls!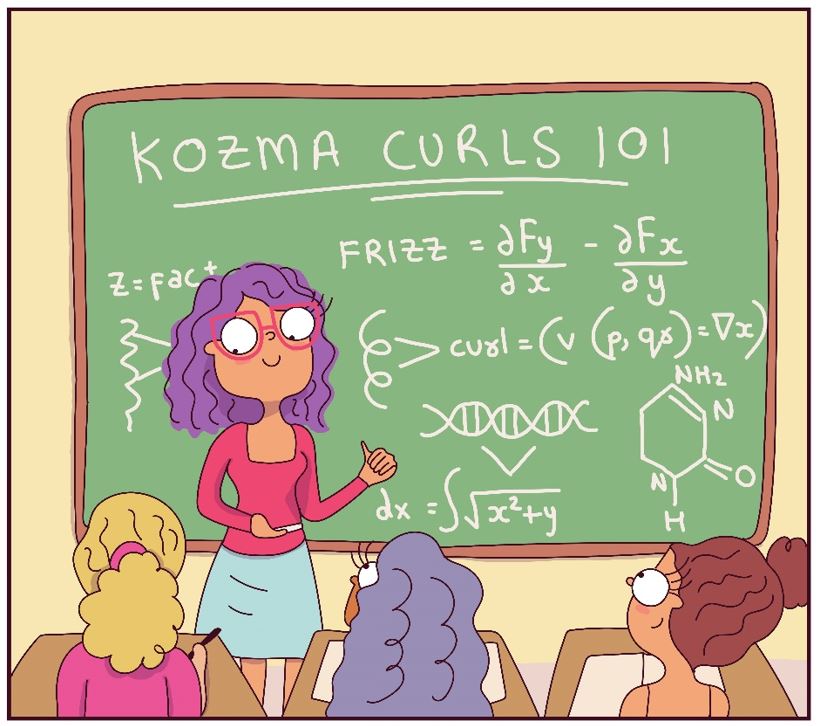 This is a website page (and hair salon) dedicated to everything curly. Make sure you read down to the bottom of the page.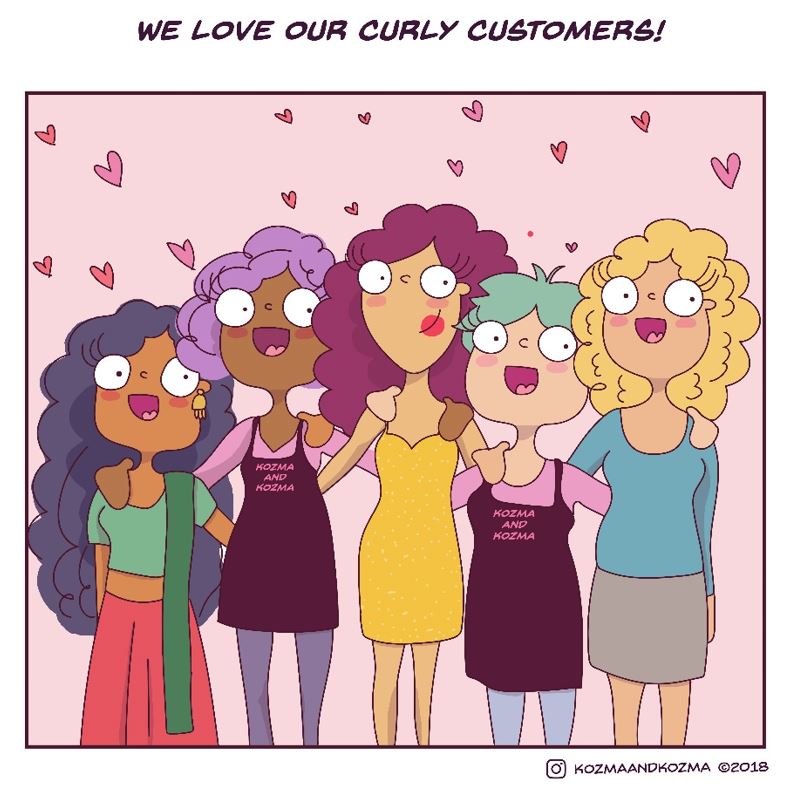 All Below Pricing Excluding Vat

We will teach you the Do's and the Don'ts of working with (not against!) your curly hair. In this lesson, we hydrate and style your curls for you, providing a demonstration. Our method of working with curly hair is revolutionary and completely different than your mainstream "Just Scrunch With A Diffuser". Allow us to educate you on everything you never knew about your curls- it might just change your life!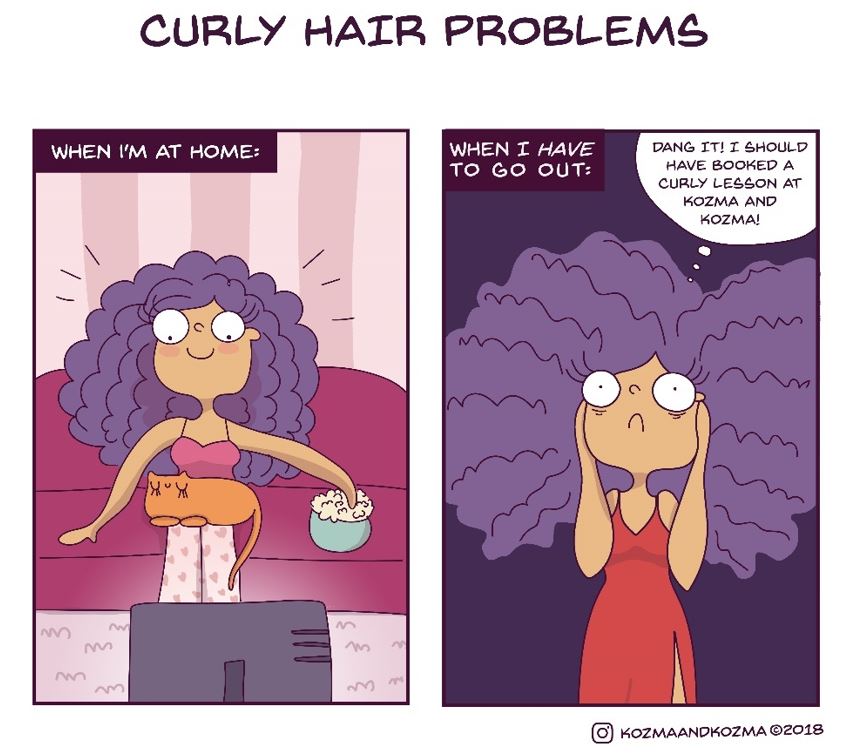 AED 200 (Only 100 AED when booked with a color)
Please allow 45 min
---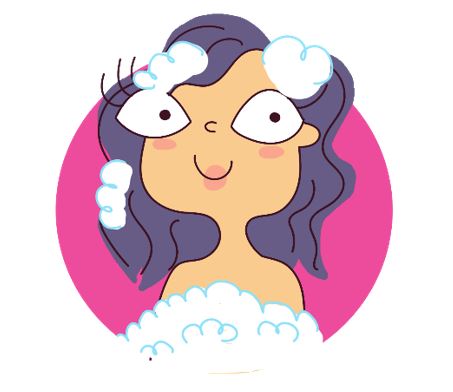 You have already been our curly customer, and have received the lesson. Now you would like to have your curls beautifully hydrated and styled. Come in to just receive the hydration and style, or add it on to any hair service.
Please note, this may only be booked after you have had a curly lesson.
AED 175 (Only 50 AED, when booked with a color)
Allow 30 min
---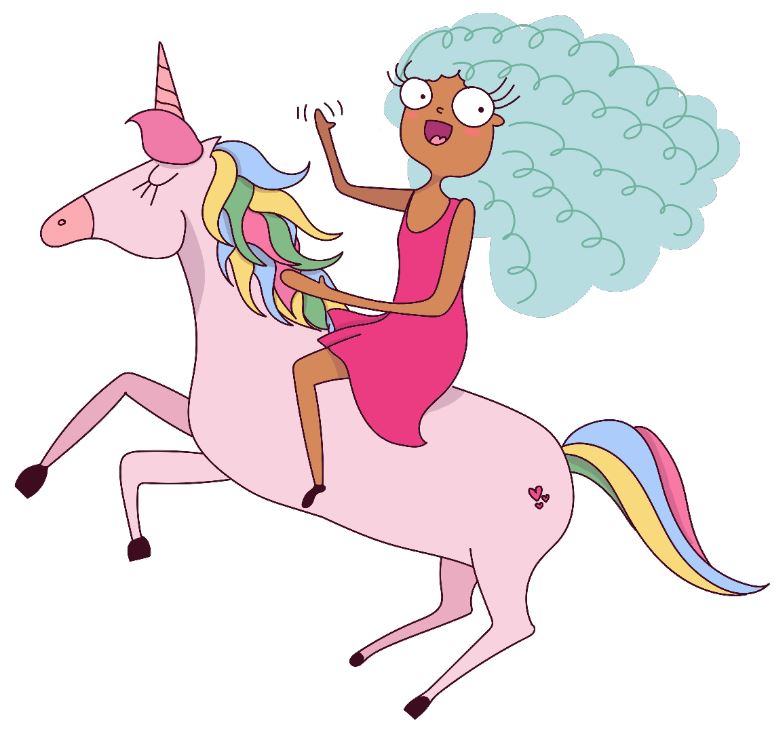 (Your cut will also include a Lesson, Hydration, and Style)
Curly hair demands a different approach, and with the right curly cut, your hair can be breathtakingly beautiful. Our qualified stylists have been trained to cut curly hair, the Kozma Curl Method way. We have developed several approaches to the proper cutting technique based on your personal preferences and curl type.
The Curly Cut begins with a careful consultation with your stylist, where we will determine the best plan of action- a dry cut or a wet cut. The first question you will be asked is whether or not you wear your hair only its curly state or do you like to change it by wearing it straight sometimes?
We offer two options of curly cutting, that way we can tailor our techniques to your specific needs.
The first is a dry cutting technique, and is our award winning and revolutionary method for cutting curly hair. The hair is cut dry, and we cut the hair in it's natural form, curl by curl. This is the most ideal technique, if curly hair is cut wet, the spring factor will be manipulated, and misinterpreted.
This unique form of cutting allows the stylists to sculpt each client's hair, according to their individual look, curl formation, and style. We preserve the integrity of each curl.
The second option of curly cutting is wet cutting. This allows the clients more options, such as wearing hair straight and is ideal for clients who cannot commit to wearing hair curly 100% of the time.
Includes hydration. We finish with an intense self-care curl lesson to take your amazing curls beyond the salon.
Please note that curly cutting takes time. We cut curl by curl. Please allow at least 2 hours- timing will vary based on curly type, length and density.
| | | |
| --- | --- | --- |
| Kozma and Kozma  Signature Curly (dry/wet) | Price | Stylists Names |
| Signature Curly (dry/wet)- A | 325AED | Samantha / Holly / Terri-Leigh / Yasmine |
| Signature Curly (dry/wet)- B | 350AED | Natalie / Julia |
---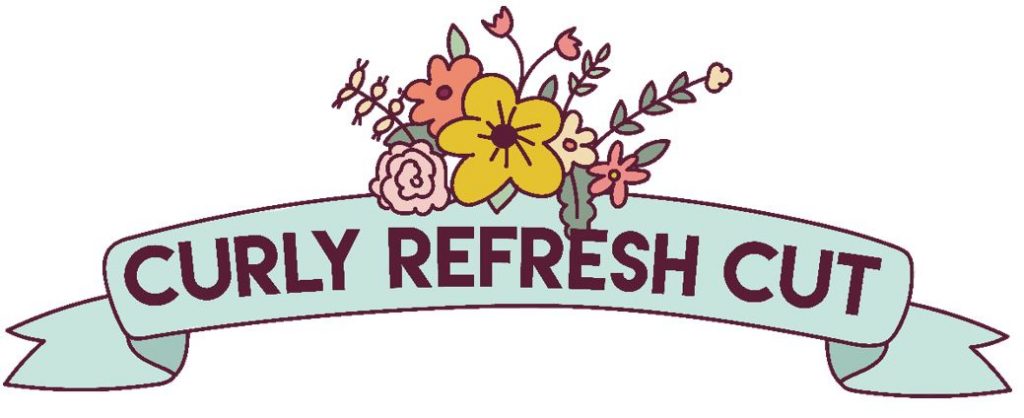 You have already been to us for the initial Signature Curly Cut which included a lesson on all things curl related. We already taught you how to care for and style your curls, so now you just need those curls freshened up! Includes a cut, hydration, and style. This is the perfect time to ask your stylists any questions that might have come up while you were styling and caring for your curls at home with the method we taught you, and ask for more advanced tips! Please note, this may only be booked after you have seen us for your first Curly Cut, and may only be booked at your stylists discretion.
Please note that curly cutting takes time. We cut curl by curl. Please allow at least 2 hours- timing will vary based on curly type, length and density.
| | | |
| --- | --- | --- |
| Curly Refresh Cut (dry/wet) | Price | Stylists Names |
| Signature Curly (dry/wet)- A | 275AED | Samantha / Holly / Terri-Leigh / Yasmine |
| Signature Curly (dry/wet)- B | 300AED | Natalie / Julia |
---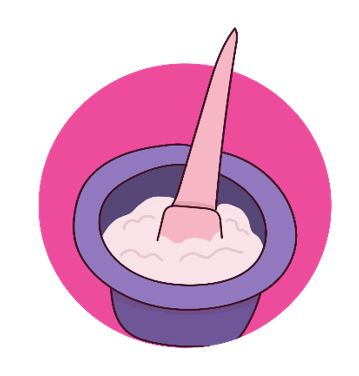 We have a sophisticated method of hand painting color. This technique was designed to replace conventional highlighting. This method captures and defines the movement and dynamism of each curl, allowing the colorist the freedom to trust their own artistic eye, creating the perfect balance between tone, and shape, light and shadow- amongst your curls. We use biodegradable papers during this process.
(please see highlight pricing)
---

Your curls deserve a treat. Book in for a Curl Steam + Deep Conditioning Hair Treatment.
A steam treatment really helps to soften hair, making it much easier to get the hydration in while the cuticle is open. A absolute miracle worker! All curl types benefit.
---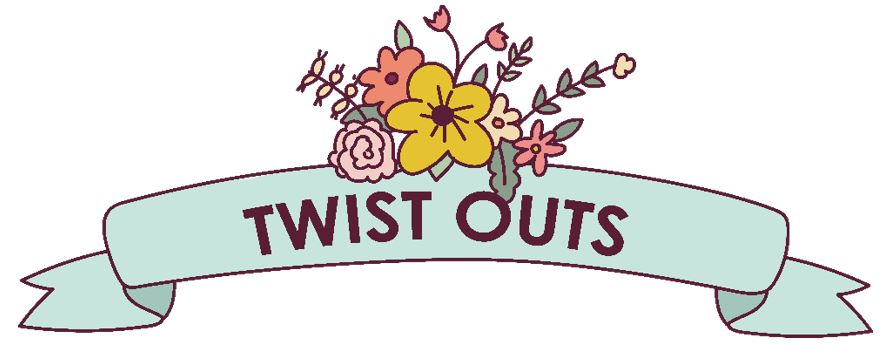 Coming soon!
A twist out is a wet or dry styling set involving twisting two (or three or more) small sections of hair around each other, creating a distinct twist/curl/wave pattern. Can also be used for elongation. Especially popular with our super curly clients.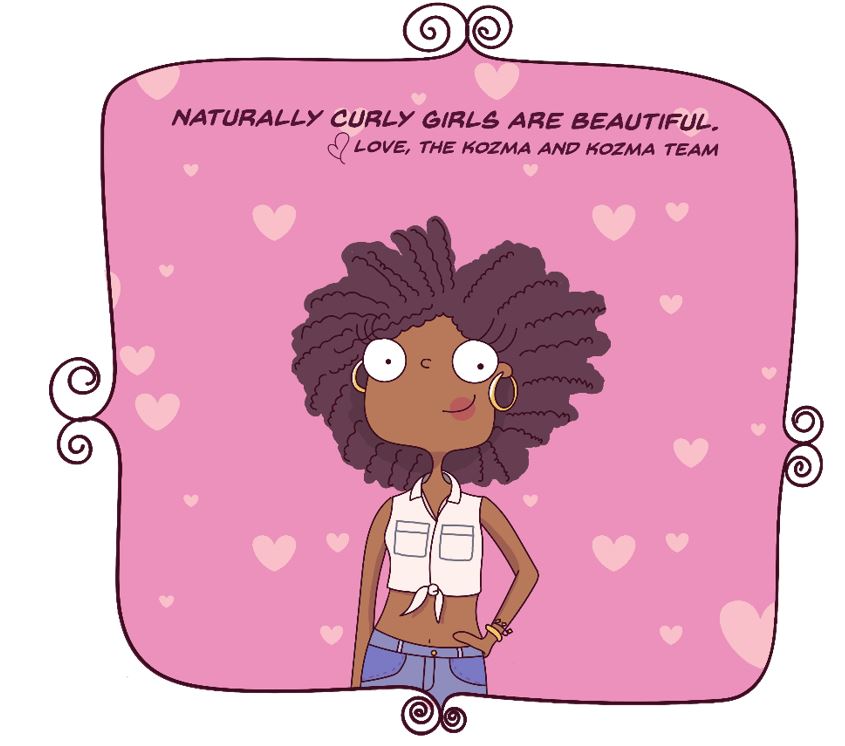 ---

Coming soon!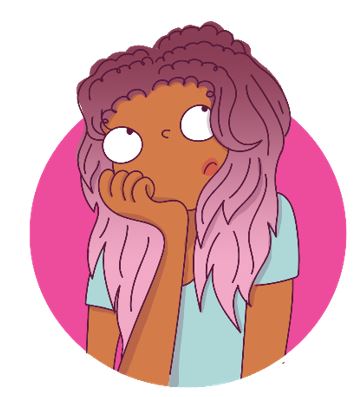 Transitioning is the process in which steps are taken to stop relaxing or permanently straightening the hair, to allow the natural healthy texture to grow back. However, you will see curly roots and the rest of the hair length is straight.
This takes place when a woman who has been chemically straightening her hair wants to return to being naturally curly.
There are also situations where inconsistent curl patterns are due to pregnancy, hormones or medical treatments.
Many clients struggle with transitioning hair. They feel they have no options. They think they must either accept the hair situation as it is, or straighten it, -or- the big chop… cut it all off!
Sounds familiar? Don't despair! Those days of suffering are over. For the first time ever, we have developed a solution for you. We have a safe no-heat option for you to wear your hair curly while you grow out your hair.
If you are transitioning and want to be notified of our new service and retail kit when we launch it, please contact us and ask to be put on our waiting list. We will contact you once this exciting solution is ready!
---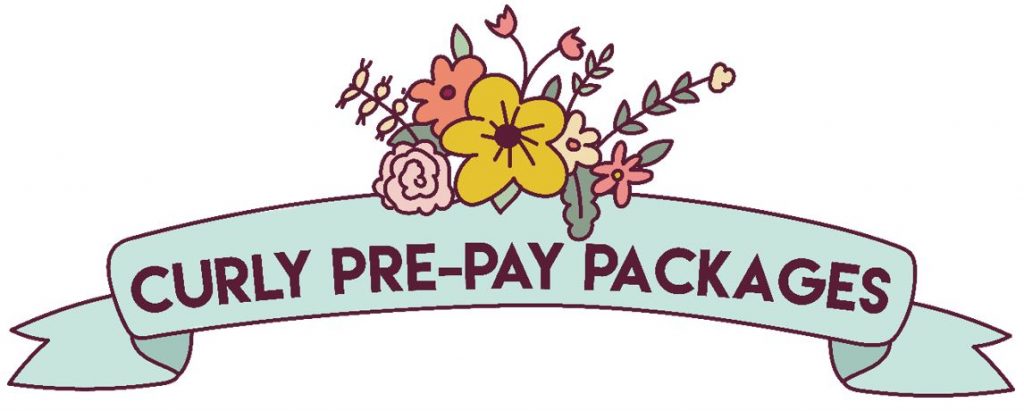 Have a favourite curly service? You choose what you save on. It can be anything. For example, you love our Hydrate and Style service, or maybe you love our Signature Curly Cut- now you can buy a package and save!
Buy 7 of any of the same Curly Service, for the price of 6 (save 14.2%)
---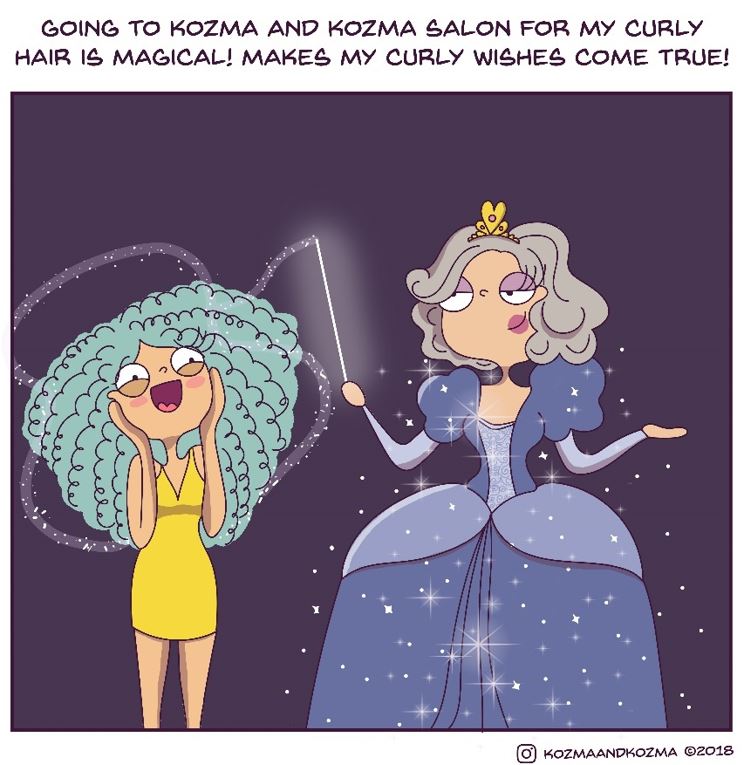 Click here to see curly cuts, colors, styles and amazing before and afters- all work we have done at Kozma and Kozma salon.

A love letter from Hillary Kozma, owner and founder of Kozma and Kozma Salons, and the Kozma Curl Method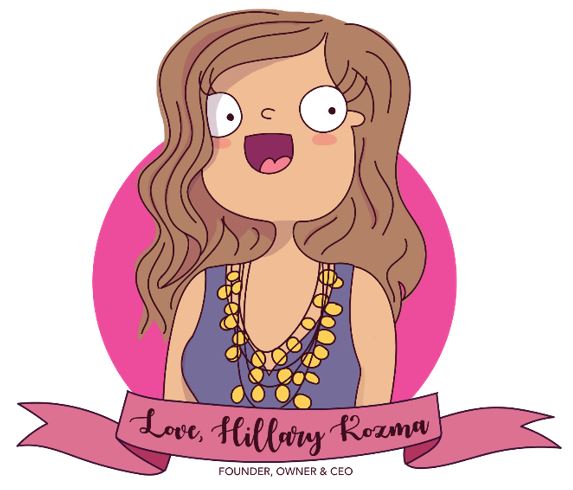 Dear Curlies,
Let's get something straight (and I am not talking about your natural curly hair)- curly hair is a gift, not a burden.
I have a lot to say on this subject.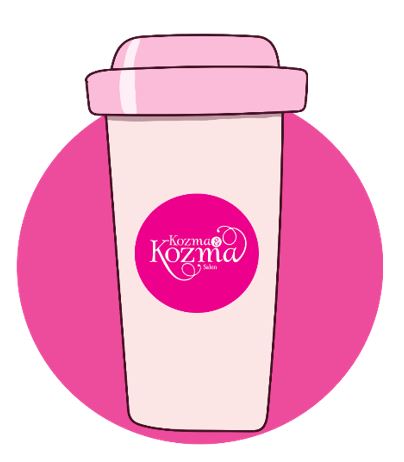 So, grab a hot beverage,
curl up (pun intended), make yourself comfy, and read on:
I have wavy hair myself. Hair that doesn't always "behave". In-fact, my moody rebellious hair goes through mood swings according to humidity, climate, season and gps coordinates. One day I can have beautiful, defined and bouncy waves. The next, it can be fluffy, puffy and unruly. And sometimes my hair is actually quite curly (especially during holidays on a tropical island!). My hair has good days and bad days, is unique, unpredictable and not perfect- wow, I have just described myself! I have struggled with my hair. I have gone through periods of wearing it straight (no judgements please! Btw, straight hair is not a bad thing! Straight hair is beautiful. And having options is a beautiful thing. But my hair was a lot more damaged because I was fighting against it with my flat iron. My hair does not want to be straight.) I know what it is like to have texture, which has given me empathy for what other wavy and curly ladies struggle with, worldwide.
The curly community has been largely ignored and shunned for as long as I can remember. Told they weren't good enough, that to fit in they needed to have straight and smooth hair. How many of you have been told that curly hair is not professional? Or that you would look so much better if only you would straighten your unruly curls?
Does the following sound familiar? You walk into a mainstream hairdresser and it isn't a welcoming experience… You are greeted with eye rolls and mumbles of "today is not my day" from your stylist as soon as your curly hair comes into view. They try to convince you to get expensive permanent straightening services- or at the least, blow your hair out to get "rid of the problem"- your curls. Haircuts have often resulted in tears because no one knew how to compensate for the shrinkage factor when hair is cut- leaving you with choppy hair that is cut too short. Visiting salons over your lifetime has not always been the uplifting experience it should have been, and you often leave feeling disappointed and upset. Frustration, shame, lost time, money down the drain and hair damage. Sounds like you? Well, that is all a thing of the past.
My team and I understand your frustration. You are curlies living in a straight world. The message from society has been "be a conformist and fit in-curls are bad, and only straight hair is beautiful". We think it's a dang shame that naturally curly ladies have been meant to feel inferior for so long.
Good news ladies, there is a powerful movement happening. Curly women everywhere are starting to awake to the idea that they can and should embrace their natural hair texture. Women are realizing how beautiful curly hair is!
Did you know that 65% of women have naturally curly hair?
As leaders at the forefront of this curl revolution, we provide a safe haven. We welcome and celebrate women with curly hair. We are the MENA region's first and only curly hair salon.
We want to fuel your empowerment by offering solutions to bring out the best in your hair. We have heard your curly voices, loud and clear. So, stand up! Be loud, be proud- be you!
We offer our very own curly techniques, that we spent years developing. Our curly clients spoke- and we listened. We have an entire method and an entire service menu devoted to the curly woman. (And coming soon… our own product range just for curly hair!)
We have even coined a few phrases. For example- hair bunny.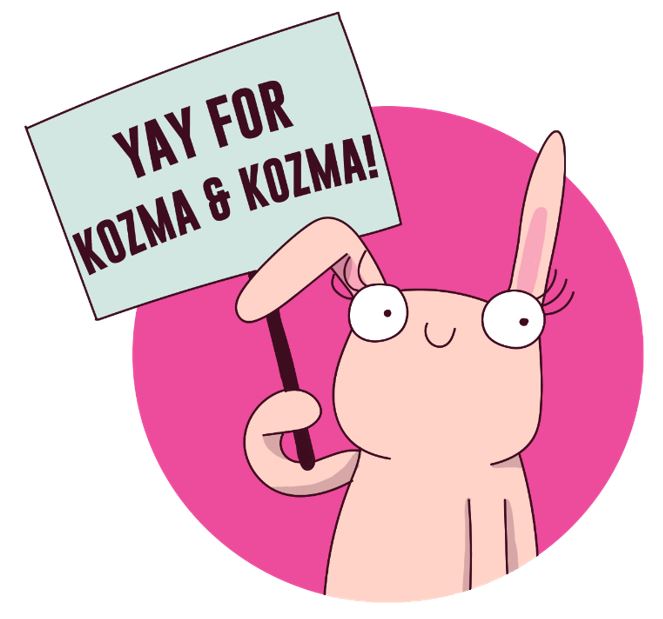 What is a hair bunny? You'll have to visit us to discover the answer!
No matter where you are on your curly journey, we can help you. Book an appointment with our stylists a.k.a Curl Whisperers. Each of our stylists has been expertly trained by us, to know curly hair inside and out. When you visit us, you can expect to learn:
-What is YOUR curl type?

-What should your home regimen be?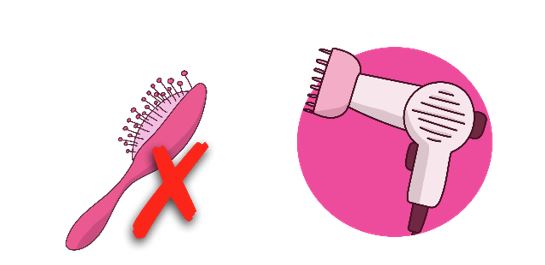 -What products should you (And shouldn't you) be using?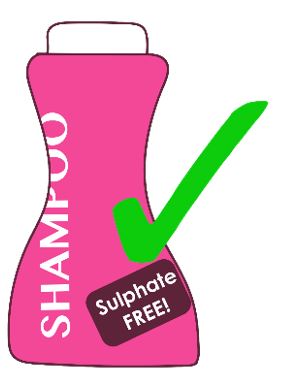 -What kind of cut and shape should you have?
-How to care for your curls at home? How should you style your curls at home?
-How should color be applied to curly hair? Which color would look best?
We help you every step of the way.
More good news! Coming soon…
KOZMA AND KOZMA CURLY PRODUCT LINE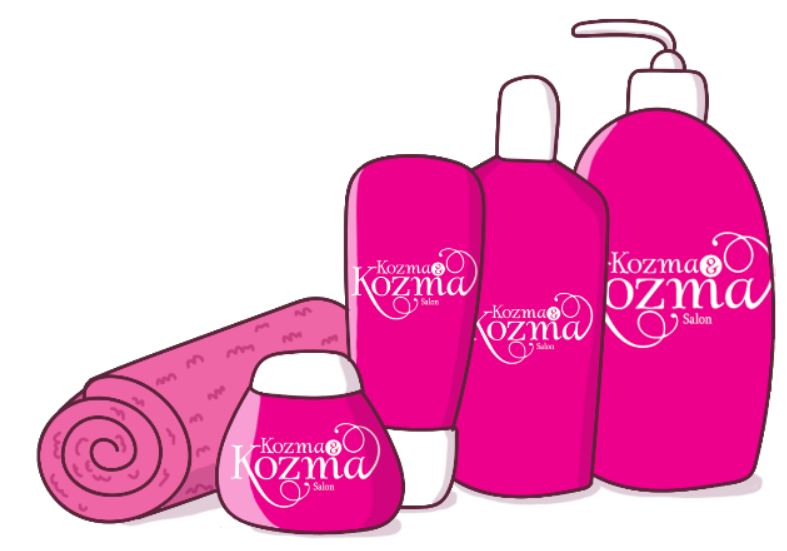 Why did I decide to manufacture my own line of curly products? We have been curl experts since 2007, starting at our first branch in Qatar. We have the long history and experience- we know what works. We know what doesn't work. And we continue to build on this knowledge to improve. We have our own curly method and we were having this tremendous success with the curly community in this region. Curlies were flocking to us from all over the MENA area. Mostly by word of mouth. Curlies were excited about us, and they were telling their friends. So, we had the method and the technique and we teach a home care regimen, but what we were lacking was the products.
The hair care market still caters at large to the straight hair type. With only a small handful of quality curly product lines out there, curly hair is overlooked and neglected. With so few options available to us as a salon, we were making due with what was available. However, we were not satisfied by this, and neither were our curly customers.
To complicate matters further, it was frustrating as we had to cocktail this and that, and as soon as we found something we approved of- it went out of stock by the distributors or discontinued by the suppliers. Our curly clients only complaint was our lack of curly friendly products. They loved our method, our expertise and our menu of curly services but they wanted to be able to recreate the looks at home. They often pleaded with us to find a solution. We wanted so badly for the curly customers to go home and rock their curls- but we had so few curly friendly products to offer.
In addition, the other problem we faced was that while there are products out there for curls, they did not address the needs of ALL curly hair types. I feel very strongly that ALL curly types should be able to visit us. We needed something that met needs of all textures. Not just curly hair… but also wavy and super curly and everything in between.
So one day I just thought… enough is enough. I know what my curly customers want and need. I'm going to give that to them. I'm going to manufacture our own special line. We will be able to offer our curlies a professional experience from start to finish. Great hair and great curls do not stop at the salon- the customer has to be able to go home and get amazing results and care for her hair.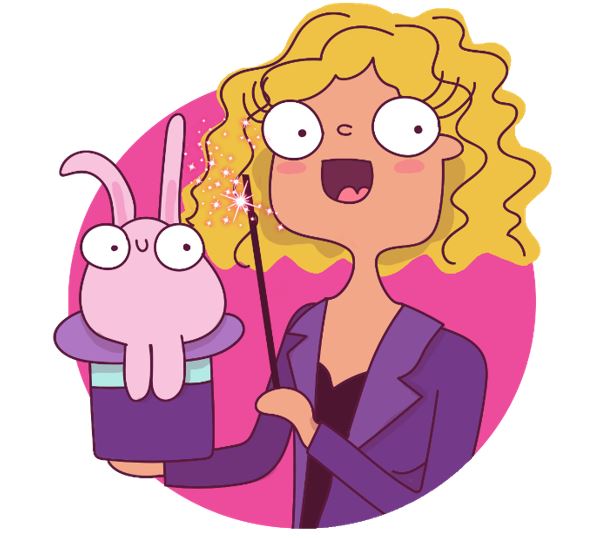 "Getting great results with curly hair isn't magic.
It takes a lot of knowledge and the right ingredients…"
-Hillary
A select few members of my team and I sat down one day and started brainstorming. We spent nearly a year carefully researching, testing, playing on curly models, and starting conversations with curly women. We researched ingredients- which ones are best for curly hair, and what needs to be avoided. We considered porosity, texture type, and density levels, and created our range around this.
I found a manufacturing lab who I trusted to help make safe, gentle products for us, according to our wish list- and the rest is history!
If you are interested in being notified when we release our curly range to the public, please sign up for our curly newsletter:
There is something liberating and empowering about taking this first step and embracing your curls- working with them, instead of against them. It feels freeing. It feels authentic. Welcome to the world of curls! Repeat after me: I vow to handle my hair gently and nurture it like I would my favourite cashmere sweater.
Meanwhile, thank you for reading this far. I think if you have made it this far, it speaks volumes (pun intended) about yourself as a curly!
Love,
Hillary Kozma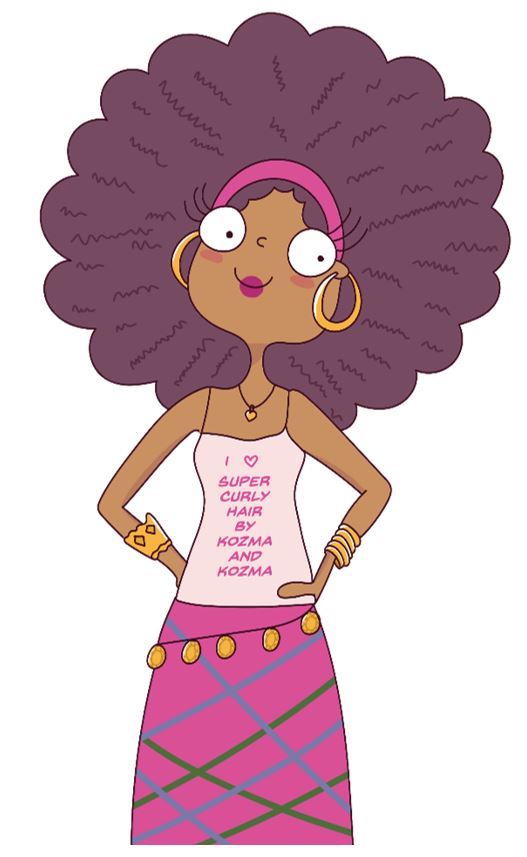 Sign up by clicking this button! Curly Tips, Curly Tricks, Curly News, Curly Product Launches, Special Offers- all delivered straight to your in-box

Many thanks to all of you who have taken the time to email us, message us, or chat to us in person to tell us how we have changed your curls- and your life.
We have been genuinely blown away by such incredible feedback and support from you all.
There are so many things we love about being in this business; however, our favourite thing of all is this immense connection with curly women and hearing your stories.
Thank you for sharing.
If you would like to share your experience, please do email us: info@kozmaandkozma.com and we will share your story with the world on social media to help inspire more curly women just like yourself!
A few Curly Testimonies:
Hello, you may not remember me but I feel compelled to write to you. I convinced my younger sister to visit Kozma for her curls. She is only 15 and very insecure about her natural hair. All of a sudden, after her visit to you, she is glowing- from the inside (her curls look amazing too). Before her visit, she was going to dump a lot of money to permanently straighten her curls. Now she is a natural hair advocate. Even the way she speaks is remarkable. I am happy to hear Kozma is inspired to be in the curly business. Your mission will be difficult at times- the population is brain washed into thinking straight hair is great and curly hair is shameful. However, your enthusiasm is already starting to spark a difference in the way we embrace ourselves as women. Thank you. P.S. I have attached a picture of my sister with her new curls- doesn't she look happy and confident?
-Gaidah Khashmelmous
 For most of my life I've always had trouble with my hair: the curls , the thickness , the frizz, it was always too much to handle. So, the way I dealt with my daily struggle was by straightening it which led to a lot of split ends and just caused a lot of damage.
A few months ago I started embracing my curls by not straightening it every day.
However it was still frizzy and hard to maintain.
So when I saw Kozma salons curly model search, I was very shocked to be honest as I don't normally see pictures of naturally curly hair- much less a salon catering to curls.
After I got selected to be a model, I went to the salon to participate in your curls clinic-the crew was very welcoming, and gave amazing advice for my specific type of curl.
I learnt that my whole routine beforehand was not correct. They told me what to do and patiently showed me step by step. In addition, they boosted my confidence- I was excited to embrace my natural hair in every way possible.
The end result of the hydration technique was outstanding! I couldn't believe my hair was that curly! I loved it so much and am planning on doing the technique every single time I wash my hair- yes girls, I'm a fully committed curly client now!
In addition, I've gotten so many compliments, and now many of my friends with curly hair want to come to your salon to learn + use the technique. Honestly, no one can believe it's MY natural curls as they're normally hidden by frizz.
Thank you for the amazing service and I will definitely visit you again for more curly love.
-Insaf Arredouani
 I pride myself on my meticulous appearance. I wouldn't classify myself as gorgeous by any means, but how I present myself is important to me. That is why I was devastated one recent day, when I'd arrived at work and my boss told me he wanted a word with me- the curls needed to go. He said wearing my hair curly was not professional. Apparently, he thought I was not representing the company well. He also hinted that not only would I never move up in the company, indeed my future may not be secure, if I continued to look the way I do. It was humiliating to me, to say the least. Let me start by saying I have super curly hair. All my life, I've been told to straighten and relax it. My earliest memories are sitting in front of the tv every sunday night, while my auntie sat behind me, running a hot comb through my hair to flatten the curl. Its been many long years of fighting (and hating) my hair. Then, back in 2017, I found your salon on Instagram. Your movement to celebrate natural texture was the most refreshing thing I'd ever heard in my 38 years of life. And while I haven't been in to see you yet (I'm sorry! But you'll be happy to know I finally booked my appointment!) you did inspire me to wear my hair curly… and embracing my curls after a lifetime of hating them felt like I was finally accepting and loving myself- like I was finally home. After my boss had a go at me, he'd made it clear- it was the company or the curls. I chose the curls. I handed in my resignation the next day. I've become my own boss. I took the opportunity to do something even more meaningful with my career, so things worked out for the best. Thank you for inspiring me. It all started with feeling empowered with my natural hair! I can't wait to visit you, for a much needed cut and to learn how to style it- and to thank you in person. Oh and one last thing- I agree with you 100%- curls ARE professional!!
-Gabby Nelshed
 Omg. Just… wow. Fun, fabulous, bouncy curls. And they are all mine!
-Chloe Terblanche


Coming soon!

Coming soon!


Coming soon!