A Petite Treat… for the Feet OMR5.0

Thirty minutes of bliss for your feet- a massage with rich lotion. Add this to a pedicure if you crave extra massage time, or enjoy this treat by itself.

Paraffin Feet Treatment OMR 7.0

Feet are massaged with a rich lotion, and then dipped into the warm wax bath to create a soothing layered wax sock. We place your feet into cotton booties and you relax. This process is very hydrating. Our paraffin contains the energizing and stimulating powers provided by Ginger and Thyme essential oils, as well as Tea Tree oil, which are known for its antiseptic properties. When finished, your feet will feel amazingly soft!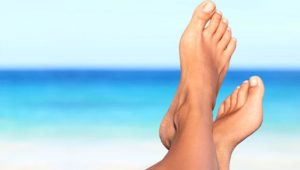 Bye Bye Callus Treatment – 30 mins 9.5 OMR

Bye Bye Callus Treatment (Add On) – 15 mins 5.0 OMR.

Dreaming of silky smooth feet?

Wave good-bye to rough, dry, hard heels with this specialized callus treatment. Say hello to gorgeous feet! During this 15 minute service, we apply a targeted callus tonic that will melt away all rough dry patches from your heels and any areas of your feet, leaving your feet baby soft again!

This treatment banishes the need for excessive filling and scrubbing and instead we use our special callus remover to safely and effectively dissolve all dry hard skin around your feet and heels. Watch your dry skin melt away! Rediscover softer hydrated feet once again! Can be done as a stand alone treatment, but for best results we highly suggest this treatment be incorporated into any pedicure to boost the results