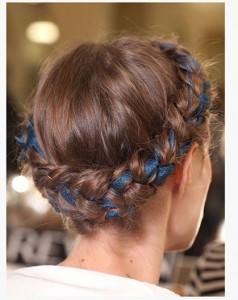 Braid Style

Welcome to the Braid Parade! The options are endless.

Some say Braids are the new blowout. A great way to make a statement that says "I tried. But not too hard."

Try a wet braid (with a bit of macadamia nut oil as a leave-in treatment), or a dry braid.

For a bit of interest, try adding a ribbon or a feather.

Traditional braids, or braids with a twist- never go out of style.

We can do anything, ask us for a suggestion: casual messy side braids, loose french braids, beautiful fish tails, whimsical milkmaid braids, chic head band braids, Boho Braid (small braid framing your face) or customize your own braid.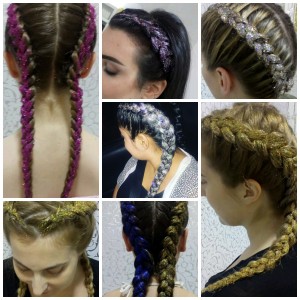 15 minutes OMR 7.5
30 minutes OMR 15.0

45 minutes OMR 22.5

60 minutes OMR 30.0
Stand out from the crowd with your own super sparkly and glittery Unicorn Braid! Unicorn braids come in MANY different colors (gold, silver, pink, blue, holographic, red, purple, bronze and more) and can be applied to any braid design you like!

Perfect for music festivals, nights out, hen parties, red carpet, events, parties, new years eve, birthdays, holidays and any time you and your friends want to feel special and unique.

Unicorn Braid 15 Minutes – OMR 6.0
Unicorn Braid 30 Minutes – OMR 12.0
Unicorn Braid 45 Minutes – OMR 18.0