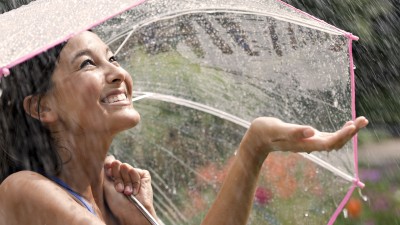 Hair hydration treatment package price: QAR 650 (20% Savings)
It's raining, it's pouring… moisture treatments that is! Dubai is a great place to live, but boy it sure can be hard on a girl's body!
That's where the body and hair hydration treatment for the Dubai girl comes to the rescue.
A Lavender mint masque treatment just for the hands and feet will soften and restore moisture. Drift away for a one-hour full body massage, as a highly concentrated moisturizing lotion is worked in that will leave your skin wonderfully soft and supple.
Next, enjoy the benefits of our Hydrating Facial which is an intense moisture renewal for dehydrated skin. This is followed by a shampoo & intense hair hydration treatment and concludes blow-dry styling.
A light lunch is included in this package.
Allow 3 Hrs and 30 minutes for this treatment.
Now that's a seriously intense way for a girl to drench herself with pampering treatments! Come to our ladies' salon in Dubai to score this amazing self-care experience.