American Owned and Managed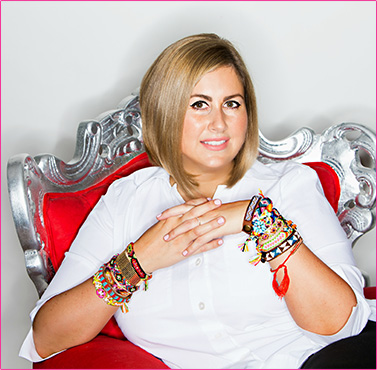 Kozma & Kozma was established in 2007, by the name of Glow American Salon, by two Americans from Oregon State, Hillary & Mike Kozma, who also own and manage Kozma & Kozma. Hillary is a retired senior hair stylist, and focuses on running the business. She is very creative and applies this to all areas of the business. Mike works hard behind the scenes to run the business. He is an analytical visionary who is constantly dreaming of where to take the business next. Hillary & Mike have an incredible amount of love for this company. Together, anything is possible with this husband and wife team!
We confess.
We do things a bit differently at Kozma & Kozma.

We are not your mainstream salon,
nor do we want to be.
Consider us a rebellion against the generic.
We were the first of its kind in the region. After the doors opened for business, we quickly established a great reputation for excellent services and customer service, and we have worked hard to maintain that reputation.
Our future vision is to continue to grow and improve, and expand in the region and internationally. We believe in continuously evolving, improving and re-inventing.
Our Team
Consider our company to be "The United Nations of Kozma & Kozma". The members of our international team have been carefully recruited from the United States, United Kingdom, Lebanon, Canada, Scotland, Australia, Korea, France, South Africa, Norway, Sweden, Philippines and other European countries. Their unique backgrounds, creativity and talent keep Kozma & Kozma at the leading edge of the industry.
Our Clients
Beauty enthusiasts flock to us to get gorgeous, from head to toe! Kozma & Kozma has a particularly artistic edge that attracts quite a diverse clientele. On any given day, you will find ladies of all types in our salon. High-maintenance socialites who live in haute couture. Elegant royalty. Savvy career women. Busy house-wives. Casual ladies who prefer to live in jeans and a tee. We even have loyal customers who fly in from around the region, just to come to Kozma & Kozma! Hooray for loyal customers! We think every single one of our clients is the crème de la crème.
Our Hair Services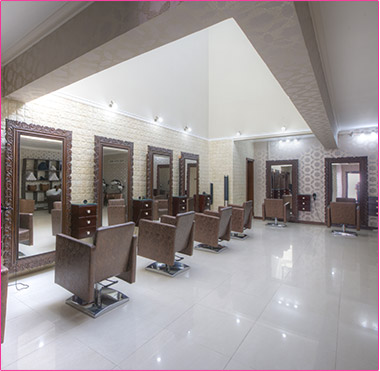 Our hair team has endless techniques and creativity, and they stay up to date with advanced education. We would love the opportunity to put the Kozma & Kozma signature on your hair. Hair is your greatest accessory, and we want to help you bring out your best features. You deserve hair that guarantees you can be versatile enough to skip from upscale dinners to casual poolside hangouts. If you are striving for perfect balance between youthful attitude and grown-up glamour, come see us.
Since hair is intrinsically linked to fashion, your hair should reflect current trends. You can be quintessentially classic and still have a subtle modern twist. We can also create looks that are vintage, yet contemporary. Details that come straight from a fashion shoot or runway are an acquired taste, often extreme and not practical. Any fashion show may be about a look pushed to the edge; but as professionals, it's our job to translate the looks you love into wearable styles. We want to make the catwalk and high fashion accessible to you.
At Kozma & Kozma, we believe that each client walks in as a blank canvas and walks away as a work of art. Hair, we decided long ago, is a fabric. A fabric that acts as the frame, the canvas and the art, simultaneously. Designing looks from this fabric requires all of the same elements and principles that apply to art: Color, Texture, Shape, Dimension, Symmetry, Asymmetry, Weight, and Balance.
Hair designs that we create at Kozma & Kozma are rich in cultural, historical and architectural references. True artists, our team members are inspired by the world around us. From African tribes to cosmopolitan cities, worldly observations have a big influence. The organic shape and structure of a building. The raw texture in a Parisian scarf. The colors on a feather. The movement of wind through a wheat field. The pattern on a sea shell. We translate texture, shape, color and movement that inspire us, back into hair.
There are infinite possibilities for hair color at Kozma & Kozma. Every color formulation is mixed with a dash of love, a sprinkle of creativity and a whopping amount of professional experience.         We specialize in blonde hair and can conjure up any tone, from pure platinum, to decadent golden honeys, and sunny ambers. Imagine silver as soft as moon light and buttery, creamy shades of blonde. Maybe you fancy a gorgeous brunette shade: glossy black ribbons, or warm chestnut with sparks of red, magenta and pomegranate. The more adventurous will love: Pastel fondant icing splashed over fringe. Delicate washes of peach. Whispers of cotton candy pink. A hush of lilac. Kaleidoscopes of color and tones. Peek-a-boo panels of turquoise. Fireworks! A flash of red. A pop of blue. Macaroon colored inspiration.
We get goose bumps just thinking of creative color placement.  We are skilled in using the following application techniques: Foil. Hand painting. Fade. Blend. Panel. Smudge. Pintura. Color block. When it comes to color at Kozma & Kozma, imagination is the only limit.
We love hair cutting. Dry cutting is one of our specialties. Detailed short cuts. Precision bobs. Geometric cuts. Asymmetric cuts. Beautifully blended layers. A beautiful fringe. We can create your look, whether you want long luscious locks or a sassy pixie, crave exaggerated and bold, or prefer to just rock nonchalant chic.  If you are after completely trendy or want just a discreet nod to the trend, we can create it.
We are experts in naturally curly and wavy hair! We flew all the way to NY to learn a special method of cutting, coloring, styling, and caring for curly hair.
We also specialize in hair treatments, breezy blowouts, special occasion styles, and extensions.
Our Beauty and Spa Services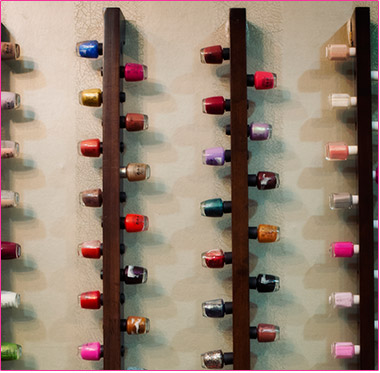 Our beauty and spa team look forward to pampering you! We understand you want the hottest, newest treatments, and you want them now, non-negotiable. Part of our ongoing commitment is to give you the best beauty treatments out there on the globe.
We offer treatments designed for beauty and relaxation, and our menu does not leave any inch of your body neglected: Nail Treatments, Treats for Hands and Feet, Manicures, Pedicures, Gel and Acrylics, Nail Art, Gel Polish, Natural Lash Treatments, Lash Extensions, Facials, Makeup, Waxing, Threading, Massage, Brows, Tanning…to name a few.
Our Products
You want only the best goodies to be used during your services, and taking home your favorite lotions and potions to maintain your look is the cherry on top. We get it. That's why we use and offer the following:
Our Philosophy
Treat the customer as we would like to be treated. It is as simple as that. Our customers health, safety and satisfaction are our top priority. Our services are of the highest quality available; our staff is highly-trained to pamper and care for you; and we meticulously maintain standards of excellence in cleanliness and sanitation. We believe in preserving the health and integrity of the hair and body—if we feel that something will not benefit you, we will suggest an alternative or not perform the service. Looking out for your best interest is very important to us.
Our Strong Belief in Continued Education
We believe that to be fresh and relevant, we must always be aware of the latest trends and trained in the latest techniques. That is why regularly invest in staff training. We often send our hair team to London and Europe to learn the latest spring/summer and fall/winter hair collections and to attend advanced hands-on training seminars in Istanbul, Budapest, Austria, Berlin and London, to name a few. We often send our Director of Education to New York and London to bring knowledge back to our team. We also provide continual in-house training for our beauty and hair staff on a constant basis. This ensures you that any team member you see has had the most up-to-date training.
What You Can Expect
Not just a service, but an experience. We hope to create a sense of "home" at Kozma & Kozma, a comfortable, friendly place where you are welcomed and showered with attention. We treat every customer as if she is a guest in our home. We want Kozma & Kozma to be a familiar place where you can retreat by yourself for renewal and balance or enjoy beautifying fun with a friend. The environment at Kozma & Kozma is unpretentious and down-to-earth, and we are ready to accommodate your wishes to make your experience at Kozma & Kozma a wonderful one. From the moment you arrive and kick off your heels to the moment you sashay out our door, we hope to wash away your stress with a hot or cold soothing beverage, take the edge off of your worries with chocolates, and help you take a deep breath and relax with personalized care. At the end of your visit, you will no doubt glow from the inside, out.