A love letter from Hillary Kozma, owner and founder of Kozma and Kozma Salons, and the Kozma Curl Method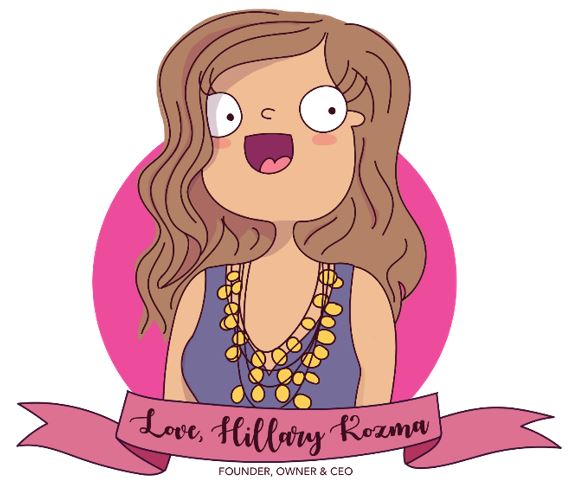 Dear Curlies,
Let's get something straight (and I am not talking about your natural curly hair)- curly hair is a gift, not a burden.
I have a lot to say on this subject.
So, grab a hot beverage,
curl up (pun intended), make yourself comfy, and read on:
I have wavy hair myself. Hair that doesn't always "behave". In-fact, my moody rebellious hair goes through mood swings according to humidity, climate, season and gps coordinates. One day I can have beautiful, defined and bouncy waves. The next, it can be fluffy, puffy and unruly. And sometimes my hair is actually quite curly (especially during holidays on a tropical island!). My hair has good days and bad days, is unique, unpredictable and not perfect- wow, I have just described myself! I have struggled with my hair. I have gone through periods of wearing it straight (no judgements please! Btw, straight hair is not a bad thing! Straight hair is beautiful. And having options is a beautiful thing. But my hair was a lot more damaged because I was fighting against it with my flat iron. My hair does not want to be straight.) I know what it is like to have texture, which has given me empathy for what other wavy and curly ladies struggle with, worldwide.
The curly community has been largely ignored and shunned for as long as I can remember. Told they weren't good enough, that to fit in they needed to have straight and smooth hair. How many of you have been told that curly hair is not professional? Or that you would look so much better if only you would straighten your unruly curls?
Does the following sound familiar? You walk into a mainstream hairdresser and it isn't a welcoming experience… You are greeted with eye rolls and mumbles of "today is not my day" from your stylist as soon as your curly hair comes into view. They try to convince you to get expensive permanent straightening services- or at the least, blow your hair out to get "rid of the problem"- your curls. Haircuts have often resulted in tears because no one knew how to compensate for the shrinkage factor when hair is cut- leaving you with choppy hair that is cut too short. Visiting salons over your lifetime has not always been the uplifting experience it should have been, and you often leave feeling disappointed and upset. Frustration, shame, lost time, money down the drain and hair damage. Sounds like you? Well, that is all a thing of the past.
My team and I understand your frustration. You are curlies living in a straight world. The message from society has been "be a conformist and fit in-curls are bad, and only straight hair is beautiful". We think it's a dang shame that naturally curly ladies have been meant to feel inferior for so long.
Good news ladies, there is a powerful movement happening. Curly women everywhere are starting to awake to the idea that they can and should embrace their natural hair texture. Women are realizing how beautiful curly hair is!
Did you know that 65% of women have naturally curly hair?
As leaders at the forefront of this curl revolution, we provide a safe haven. We welcome and celebrate women with curly hair. We are the MENA region's first and only curly hair salon.
We want to fuel your empowerment by offering solutions to bring out the best in your hair. We have heard your curly voices, loud and clear. So, stand up! Be loud, be proud- be you!
We offer our very own curly techniques, that we spent years developing. Our curly clients spoke- and we listened.
We have an entire method and an entire service menu devoted to the curly woman. (And coming soon… our own product range just for curly hair!)
We have even coined a few phrases. For example- hair bunny.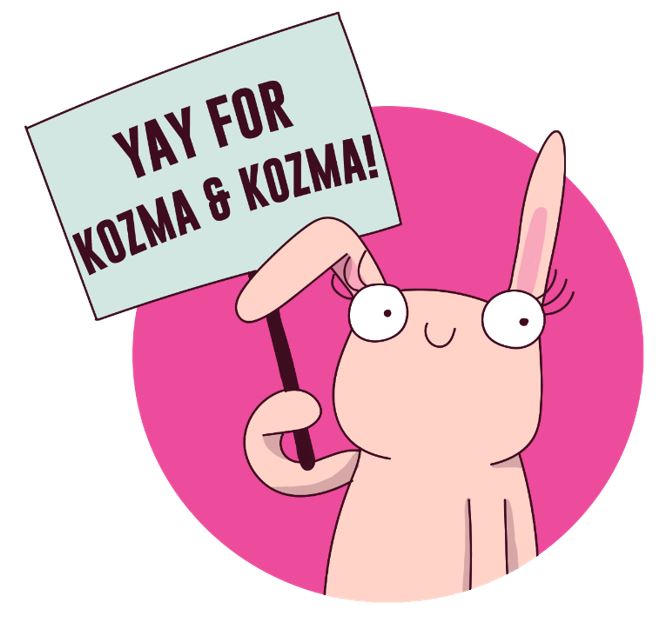 What is a hair bunny? You'll have to visit us to discover the answer!
No matter where you are on your curly journey, we can help you. Book an appointment with our stylists a.k.a Curl Whisperers. Each of our stylists has been expertly trained by us, to know curly hair inside and out. When you visit us, you can expect to learn:
-What is YOUR curl type?
-What should your home regimen be?
-What products should you (And shouldn't you) be using?
-What kind of cut and shape should you have?
-How to care for your curls at home? How should you style your curls at home?
-How should color be applied to curly hair? Which color would look best?
We help you every step of the way.
More good news! Coming soon…
KOZMA AND KOZMA CURLY PRODUCT LINE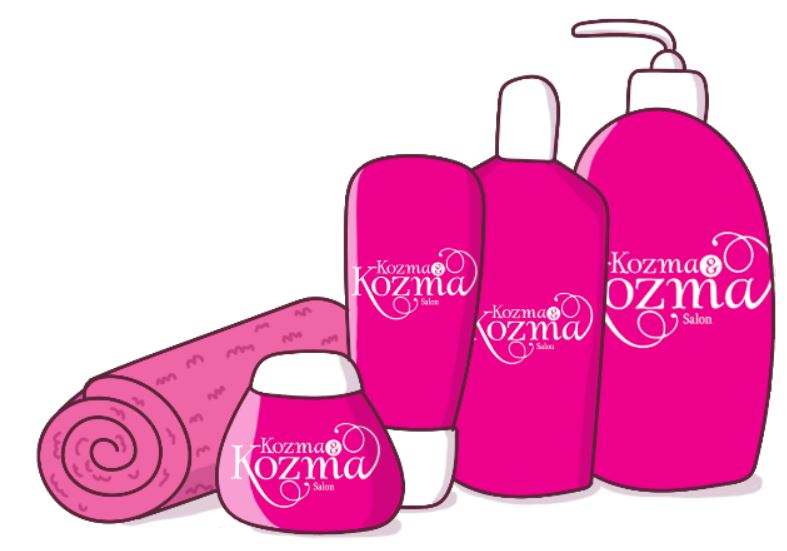 Why did I decide to manufacture my own line of curly products? We have been curl experts since 2007, starting at our first branch in Qatar. We have the long history and experience- we know what works. We know what doesn't work. And we continue to build on this knowledge to improve. We have our own curly method and we were having this tremendous success with the curly community in this region. Curlies were flocking to us from all over the MENA area. Mostly by word of mouth. Curlies were excited about us, and they were telling their friends. So, we had the method and the technique and we teach a home care regimen, but what we were lacking was the products.
The hair care market still caters at large to the straight hair type. With only a small handful of quality curly product lines out there, curly hair is overlooked and neglected. With so few options available to us as a salon, we were making due with what was available. However, we were not satisfied by this, and neither were our curly customers.
To complicate matters further, it was frustrating as we had to cocktail this and that, and as soon as we found something we approved of- it went out of stock by the distributors or discontinued by the suppliers. Our curly clients only complaint was our lack of curly friendly products. They loved our method, our expertise and our menu of curly services but they wanted to be able to recreate the looks at home. They often pleaded with us to find a solution. We wanted so badly for the curly customers to go home and rock their curls- but we had so few curly friendly products to offer.
In addition, the other problem we faced was that while there are products out there for curls, they did not address the needs of ALL curly hair types. I feel very strongly that ALL curly types should be able to visit us. We needed something that met needs of all textures. Not just curly hair… but also wavy and super curly and everything in between.
So one day I just thought… enough is enough. I know what my curly customers want and need. I'm going to give that to them. I'm going to manufacture our own special line. We will be able to offer our curlies a professional experience from start to finish. Great hair and great curls do not stop at the salon- the customer has to be able to go home and get amazing results and care for her hair.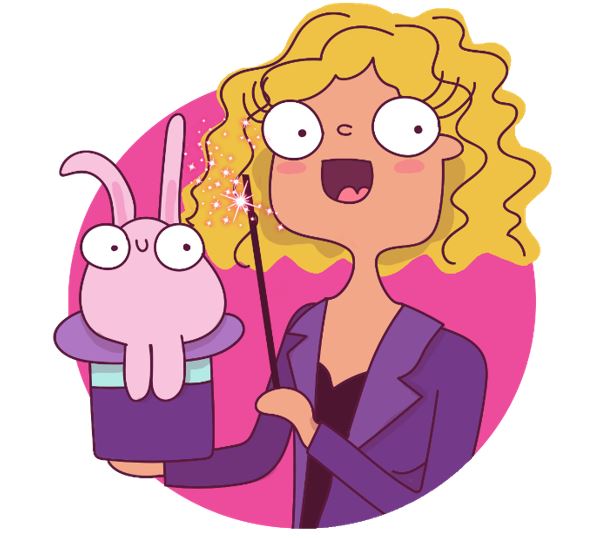 "Getting great results with curly hair isn't magic.
It takes a lot of knowledge and the right ingredients…"
-Hillary
A select few members of my team and I sat down one day and started brainstorming. We spent nearly a year carefully researching, testing, playing on curly models, and starting conversations with curly women. We researched ingredients- which ones are best for curly hair, and what needs to be avoided. We considered porosity, texture type, and density levels, and created our range around this.
I found a manufacturing lab who I trusted to help make safe, gentle products for us, according to our wish list- and the rest is history!
If you are interested in being notified when we release our curly range to the public, please sign up for our curly newsletter: email us at hillary@glowamericansalon.net
There is something liberating and empowering about taking this first step and embracing your curls- working with them, instead of against them. It feels freeing. It feels authentic. Welcome to the world of curls! Repeat after me: I vow to handle my hair gently and nurture it like I would my favourite cashmere sweater.
Meanwhile, thank you for reading this far. I think if you have made it this far, it speaks volumes (pun intended) about yourself as a curly!
Love,
Hillary Kozma