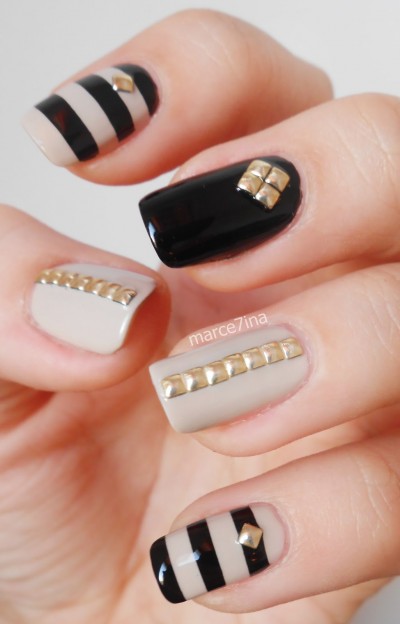 Nail Studs AED 20 per nail, or AED 150 for a full set
Rock your nails with gold and silver pyramid squares, raised ball studs, at round studs. Add just a little edge to your nails, or a lot- you decide.
* Please allow ½ hour for studs set into regular polish. Please allow 45 minutes for studs set into gel polish.